Sport Psychologist.co.uk is designed to proived the latest information about Sport Psychology to assist the development of excellence. This ultimately requires the body and mind to work in harmony and in doing so achieving an optimal state. Psychological skills will be an inherent ability for some to control their state during extreme circumstances of uncertainty, operating mainly on a subconsious level where processes are congruent to behaviour.  Individuals without the ability to do so will require the skills to effectively help the athlete use the appropriate mechanisms to cope.
Sport Psychologist.co.uk aims to provide assistance through the resources available throughout the site. The Articles, Technique Strategies, Books and Journals contained throughout the site will assist, develop and enhance potential acquisition of skills to the future development of success. Utilize these resources to maximise your potential and unlock the door to the secrets of  excellence.
Meet the Partners:
John Beeby MSc:  BASES Accredited Sport and Exercise Scientist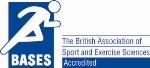 John is a Sport and Exercise Psychologist and is registered with the Helath Professions Council
Hiran Ilangantileke: Psychology Bsc Hons ITANLP Certified Trainer, ITANLP Certified Coach Speciality: High Performance Psychological Coaching
Sport Psychologist also provides additional support please see Services.